At Babcock you have access to the following:
Health Care Services
24 hour health care provided by Registered staff.
Specialized care such as tube feeding, oxygen care and foot care.
Individualized Restorative Care Plan developed by our on-site Physiotherapy / Restorative Care department.
Personal assistance with medication, bathing and health monitoring, featuring whirlpool tubs and ceiling and chair lifts.
Disposable incontinence products are provided free of charge.
Hairdressing facilities available on-site.
Our own Social Worker ready to serve your needs.
Palliative care.
On-site Physician visits.
Only a 3 minute drive to the Four Counties Health Services hospital.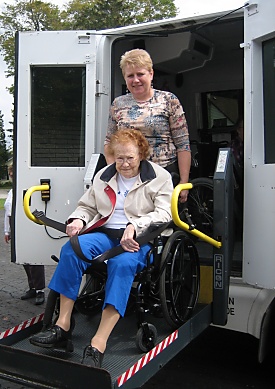 Environmental Services
We pride ourselves on providing a clean, safe environment for all residents and staff.
Call bell and door security alarms.
Daily housekeeping provided.
Daily laundry service includes labelling, machine washing and drying of personal clothing.
Joint Health and Safety Committee in place.
Smoke free facility.
3rd party fire alarm monitoring system in place.
Air conditioned facility.
Cable TV and telephone hookup available for an additional charge.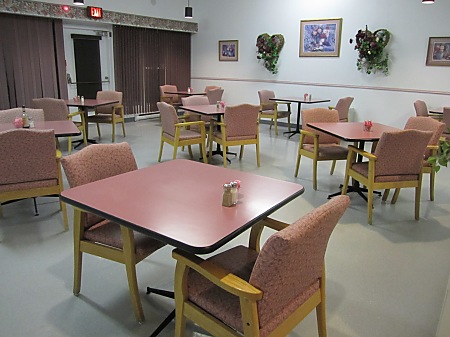 Dietary Services
Good nutrition and delicious home style meals served in pleasant, bright surroundings are part of our nutritional goals here at Babcock.
Registered Dietitian on staff.
Special therapeutic diets and nutritional supplements provided.
Assistive feeding devices.
3 meals and 3 snacks per day with alternative choices available at every meal.
Monthly Resident Food Committee meetings.
Family and friends welcome at meal time with prior notice.
Admission into any long term care home in Ontario is coordinated through your local Community Care Access Centre. Below are the contact numbers for the South West region. Please feel free to contact our office to schedule a tour of our home.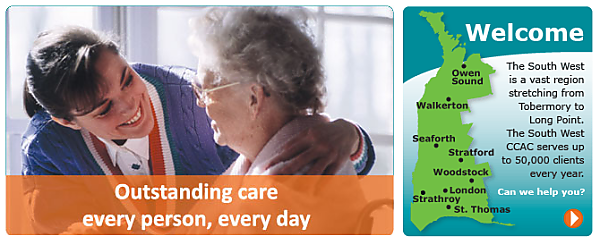 South West CCAC Offices
London 519-473-2222 or 1-800-811-5146
Owen Sound 519-371-2112 or 1-888-371-2112
St Thomas 519-631-9907 or 1-800-563-3098
Seaforth 519-527-0000 or 1-800-267-0535
Stratford 519-273-2222 or 1-800-269-3683
Strathroy 519-245-3233 or 1-800-265-6235
Walkerton 519-881-1181 or 1-888-371-2112
Woodstock 519-539-1284 or 1-800-561-5490
TTY 519-473-9626 or 1-800-811-5147